Tellus360 is an event venue, restaurant, and bar in Lancaster city. As an intern and freelance graphic designer, I constructed layouts for various print collateral such as menus, calendars, posters, and brochures advertising the venue's available rental space.
Calendar of events
A piece of artwork submitted by a community member is featured on the front of each calendar.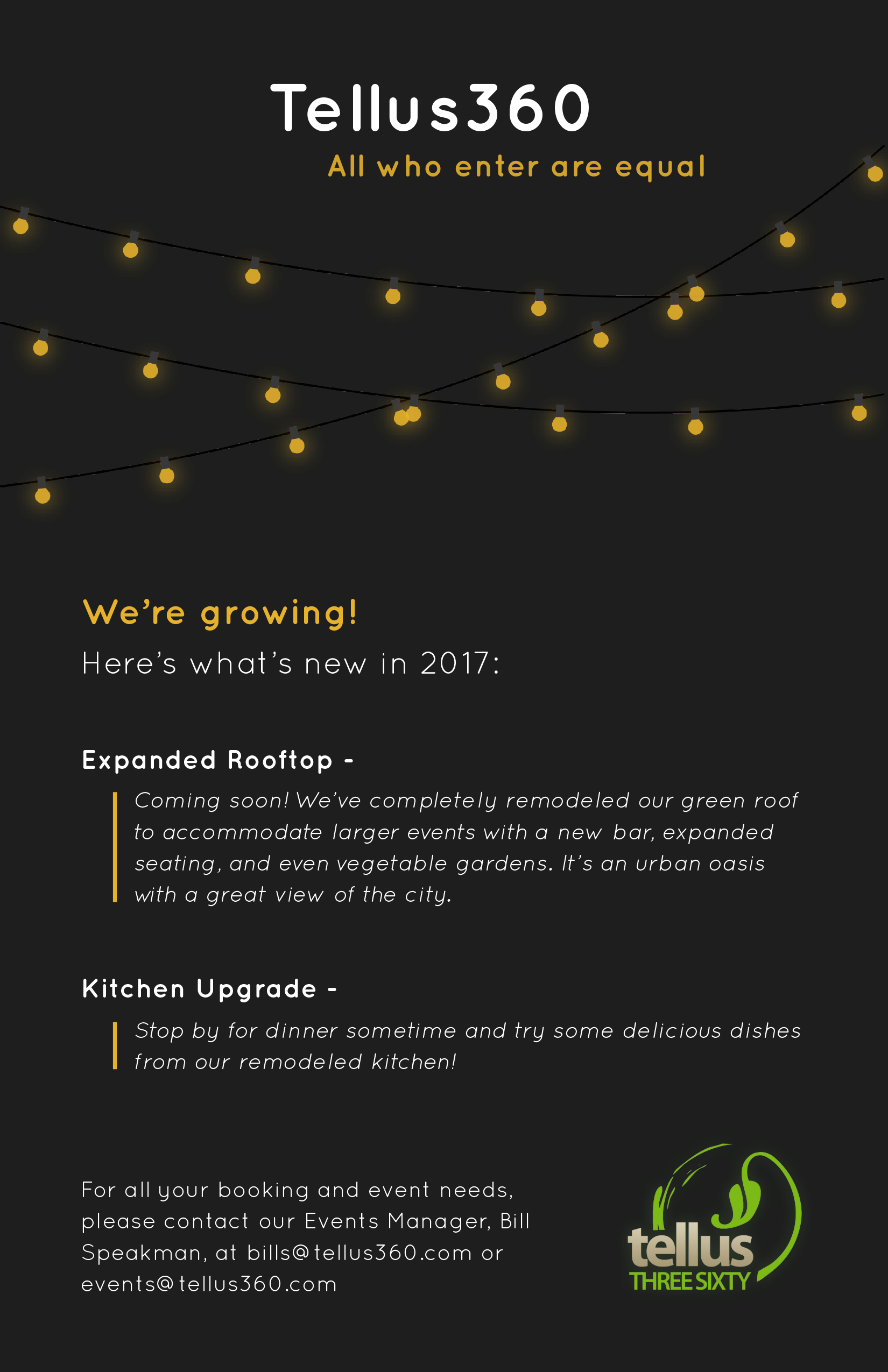 Event Space Brochure
My biggest project was creating a brochure detailing Tellus360's rental space. I created two versions of the brochure - one for print with general information about the space available and one to be distributed digitally with more specific information that could be updated easily over time.